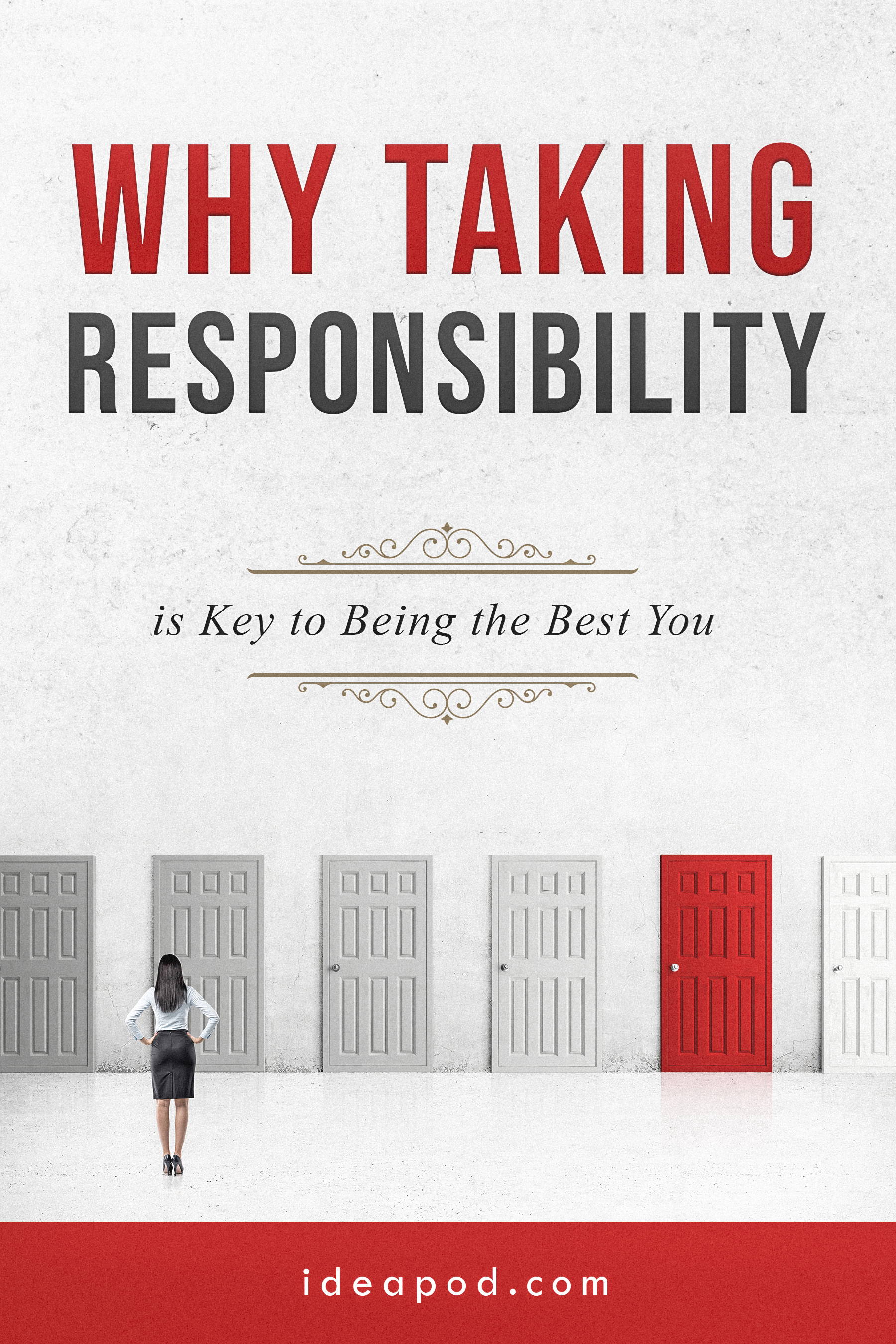 Are you ready to take responsibility for your life? Tired of playing the blame game?
Uncover the secrets and strategies to living the most successful, fulfilling and extraordinary life you can imagine. If you're ready to take ultimate responsibility for your life, this is the book for you.
This eBook is a great introduction to understanding personal responsibility and the power of taking action. It's filled with practical tips, information and advice to live a more responsible and rewarding life.
Written by the personal growth experts at Ideapod, this indispensable eBook provides a blueprint to living the life you've always wanted.
---
What this eBook has to offer
The (often hard to face) reality is that you are responsible for everything in your life, no matter the external circumstances.  
We all have areas in life we wish were different:
An unrewarding job, for which you feel you're paid too little

Being unhealthy or unhappy with your appearance

Not getting ahead financially in life

Unsatisfying relationships with people, including family, friends and partners

Goals you've set that you never seem able to achieve.
However, most people make the mistake of passively accepting their situation, rather than taking responsibility for it. The first instinct is often to blame bad luck or to blame other people. And passing the buck does absolutely nothing to improve their situation.  
Taking responsibility for your life is the most powerful attribute you can possess.
By accepting responsibility for everything in your life and taking action every day, doors will start to open. You'll see the results immediately because you have fundamentally changed your mindset and developed habits you can apply on a daily basis.  
But how can you take responsibility for your life? How can you make sure that you're successful in the areas that matter to you?  
Ideapod's eBook, Why Taking Responsibility is Key to Being the Best You, answers these questions, providing an informative and exciting introduction to self-responsibility and the power of action.
This book is designed for those who realize that taking responsibility for their life is their job and no one else's. Those who understand that blaming others does nothing to propel them towards their goals and that playing the victim is a pointless activity.  
However, taking the ultimate responsibility for your life is not an easy task - many of us have spent our lives not taking responsibility for the challenges within them. In this book we'll guide you on this journey, and offer the tools and techniques you need to move forward and be the best version of you.
---
What you'll learn:
About the human tendency to proportion blame to everything and anyone around us and to feel entitled to certain things without having to work for them.

Why the world doesn't actually owe us anything. Instead, we demonstrate how it's accepting responsibility for all areas that propels us forward towards our goals and, ultimately, our happiness.

How to find your power. No matter the challenges we face, we all have the freedom and the power to choose our attitude to life. We introduce the groundbreaking book, Man's Search for Meaning, where Viktor Frankl used his experiences in a Nazi concentration camp to derive meaning from some of the most extreme challenges imaginable.

How to put things into perspective. The way we perceive a challenge directly influences how we respond to it. Develop new knowledge of perspective and how it contributes to your views on life and your ability to take responsibility.

Create your reality and purpose. We help you identify your purpose in life, and outline ways you can then work more successfully towards fulfilling it on a daily basis. Our focus is on creating achievable goals and developing new habits of personal responsibility by taking action.

Taking responsibility for your life means taking action. We show you how to take deliberate action every day, even when things become uncomfortable or difficult. Each chapter has specific action steps and strategies for you to begin making changes today.
---

Read this eBook on any e-Reader, smartphone, tablet or computer.

Easy and secure payment with any credit card, using Stripe.

No fluff. At 55 pages, this eBook is comprehensive, but also extremely accessible.
---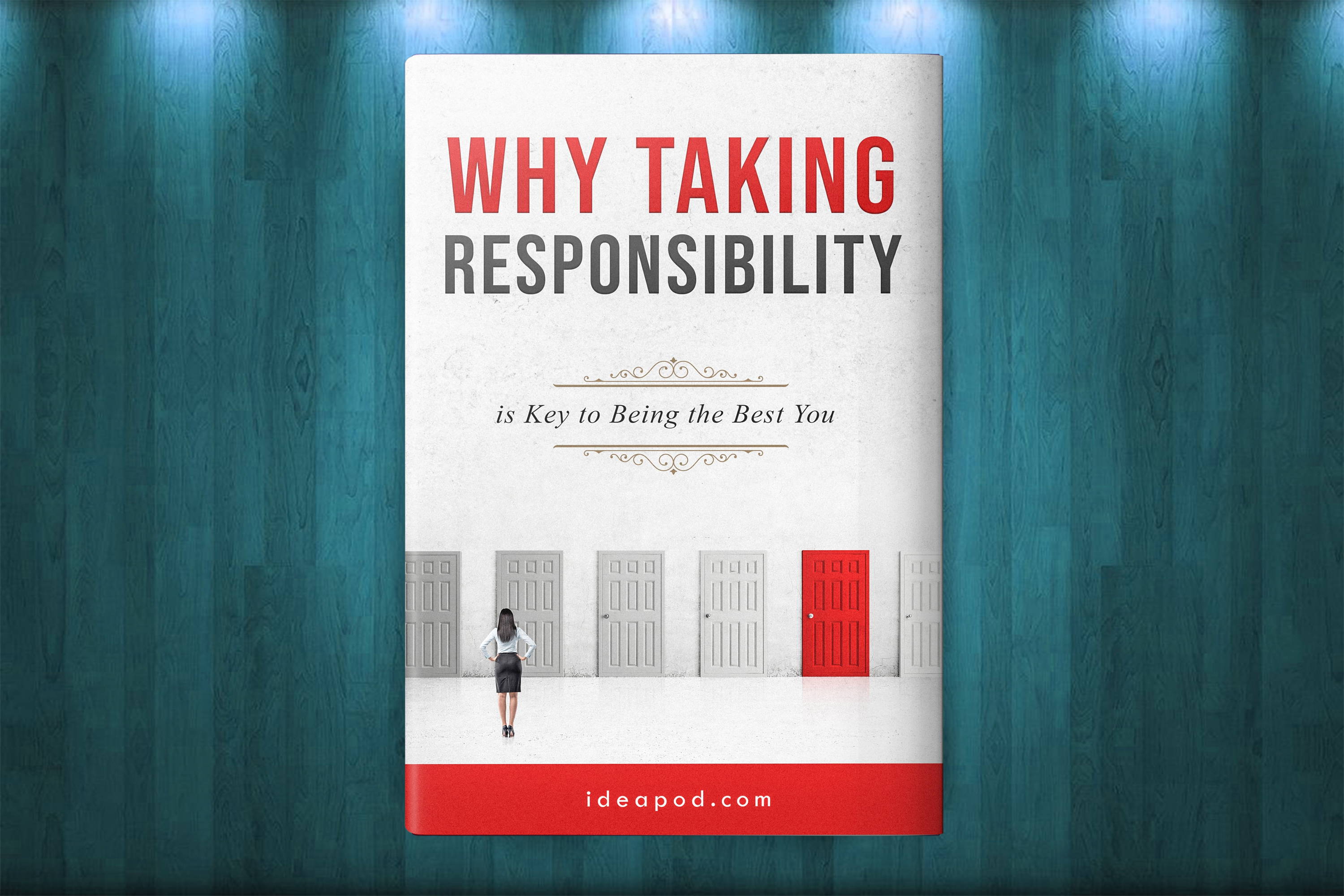 ---
$8 For a Limited Time Only
---
Justin Brown, founder of Ideapod
"I'm so proud of this eBook. It's the best eBook Ideapod has created so far...Every chapter has practical exercises, and if you carry out these exercises at the end of each chapter it will change your life."
---
Other eBooks by Hack Spirit